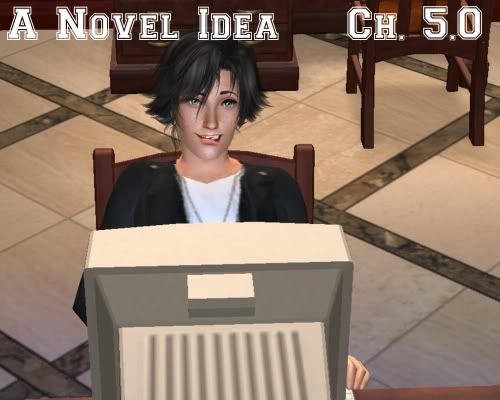 51 pictures under cut.


Last episode, Smaug mourned his way to the dark side and carried the family tradition of one criminal mastermind per generation, the toddlers grew up, the family ghosts did their haunting thing, Beru and Jessie escaped old age to move out to their own place, Carpenter became the least favored child of the legacy, and Shane got abducted by aliens.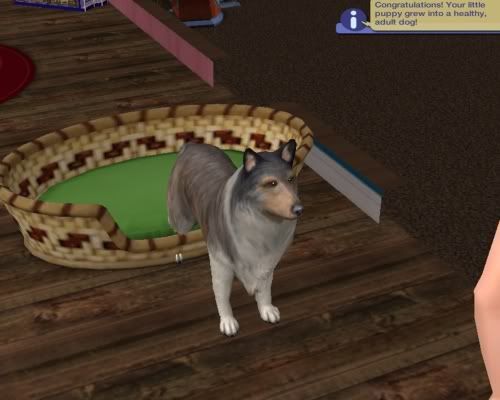 Also Maxx became an adult dog.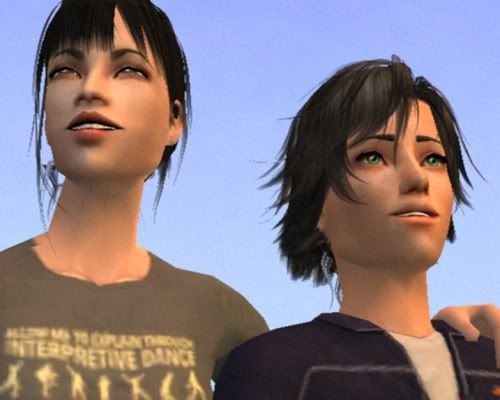 Of course, the favortisim doesn't stop; Shane gets the going away hug from his mommy.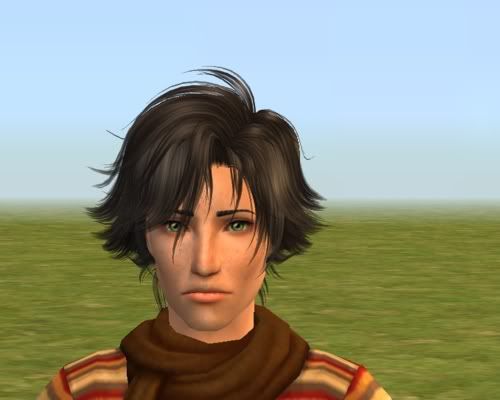 Shane Novel
Scorpio
10 Neat (I knew it!), 3 Shy, 9 Active, 3 Serious, 1 Grouchy
Knowledge/Pleasure
LTW: Become a Media Magnate
Major: Philosophy
Turn ons: Logical/Good at Cleaning. Turn Off: Black Hair




Carpenter Novel
Cancer
5 Neat, 0 Shy, 7 Active, 6 Playful, 7 Nice (REALLY?!)
Popularity/Family
LTW: Become a Celebrity Chef
Major: Philosophy
Turn Ons: Black Hair/Creative. Turn Off: Athletic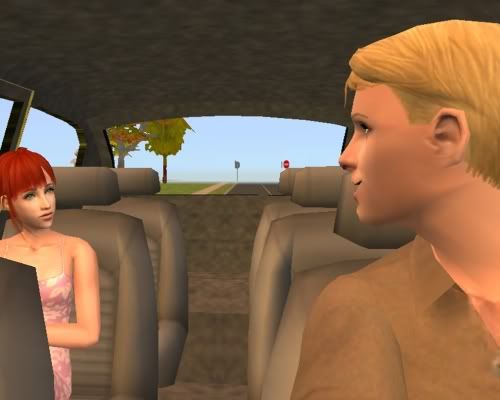 Hey, Trista/Jane/Smaug's Minion, what's up with the weird look you're giving Agnes?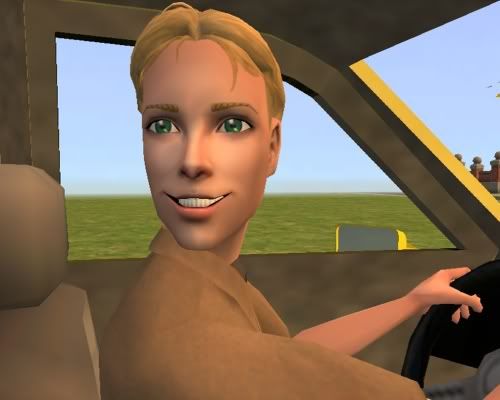 Minion: She's pretty.

Oookay. Let's get her aged up and out of the taxi.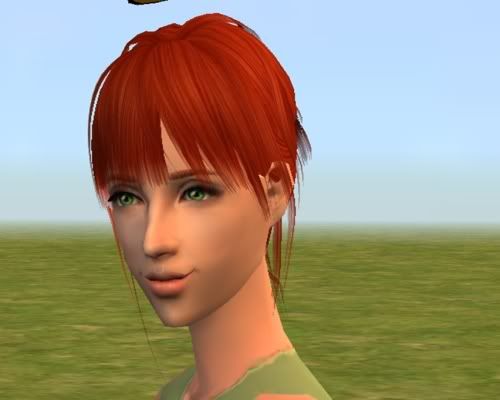 Agnes Novel
Pisces
5 Neat, 3 Shy, 7 Active, 3 Serious, 7 Nice
Fortune/Romance
LTW: Become Head of SCIA
Major: Political Science
Turn Ons: Facial Hair/Hard Workers. Turn Off: Cologne

As much as I wanted to be fair, I already had it decided when Gen 5 were still babies that Shane was heir. Because of that, there's not going to be much of either Agnes or Carpenter in this update.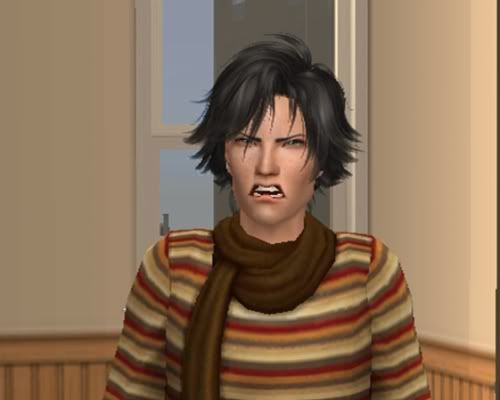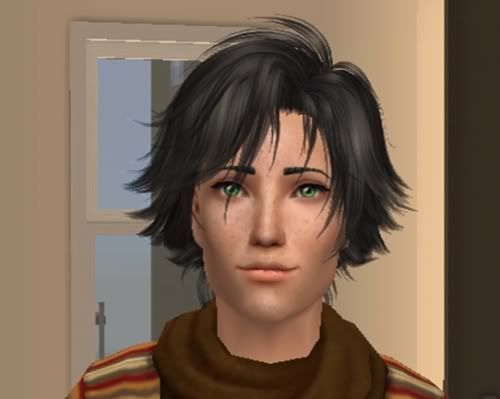 Mood swings: Shane has them. After claiming his dorm room, I sent him out to the campus Quad to see if he could meet any potential spouses.




He did this instead.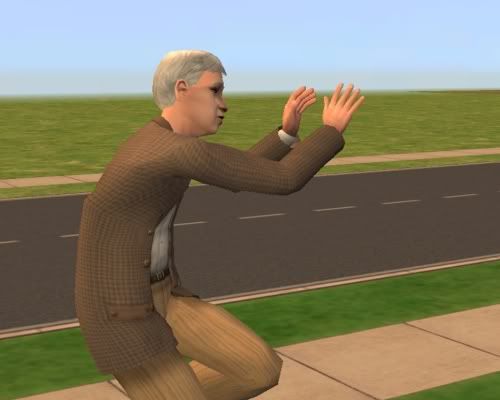 To his professor. Somehow, I don't think that beaning your teacher upside the head with a baseball will give you good grades.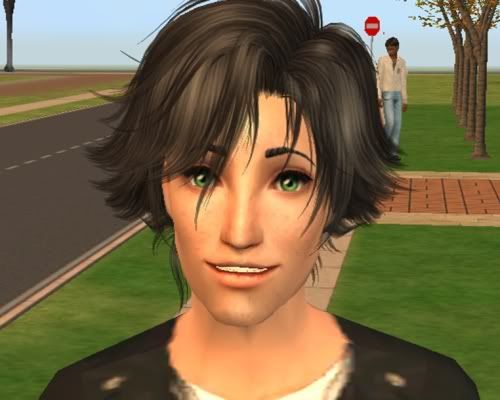 But he's so cute, I'd forgive him.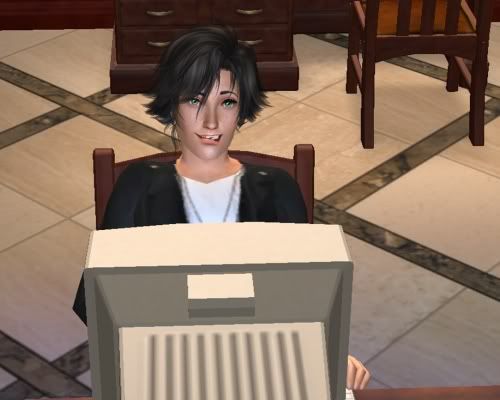 Shane: Hahaha hahaa...It's done! Done! *almosts passes out*

Poor guy, he worked on that term paper, even though he was in the red hunger-wise.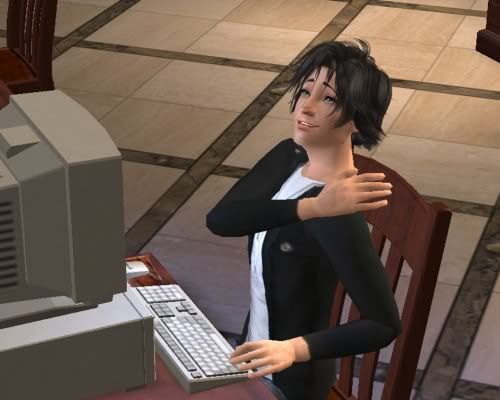 Okay, now that that's done, let's go find you a girlfriend.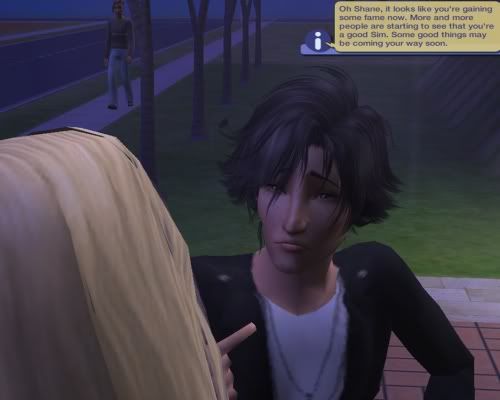 Shane: Do you think I'm cute? *wibbles*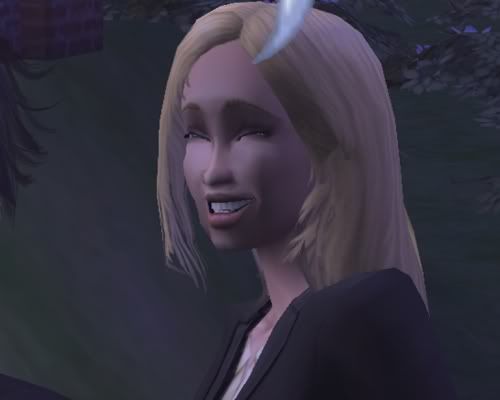 Opal: OH BABY! *leers*

Something tells me that she digs you, Shane. She left after both of them got little crush hearts over their head, and Shane really didn't feel like going back to his dorm. For one thing, there was this tension between Carpenter and Agnes that had suddenly come out of nowhere, and his mother wouldn't stop calling, which was really cutting into his study time.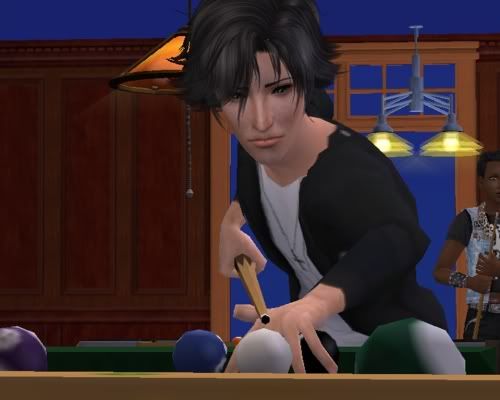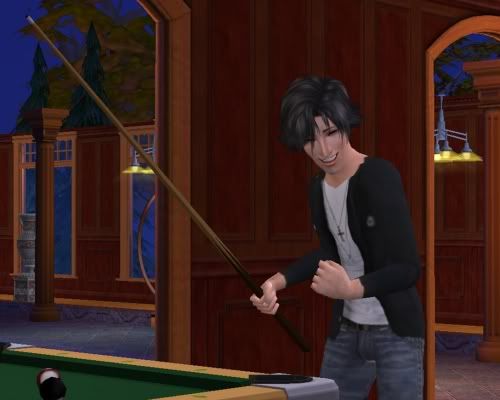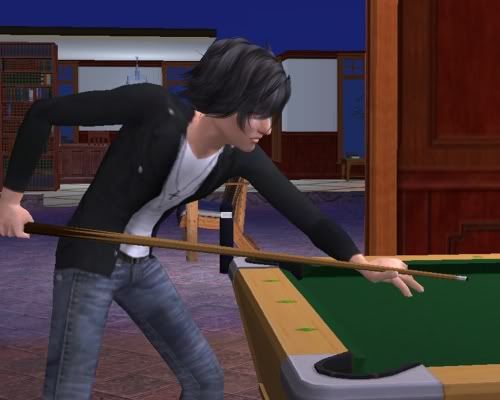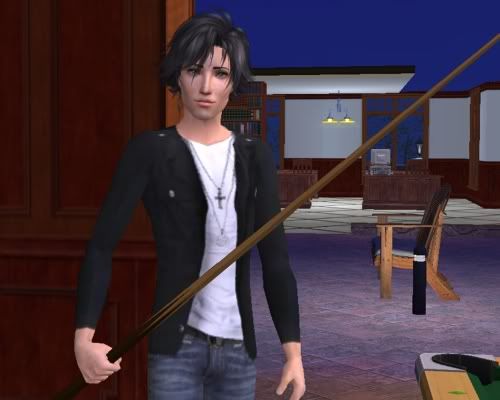 Not like he's really studying, per se.

Shane: What? Pool is entirely made out of geometry. I'm showing off my math skills.
Me: Showing off something, I'm sure. *rolls eyes*
Shane: Okay, but can you turn a $5 into a $20 in just a round of pool?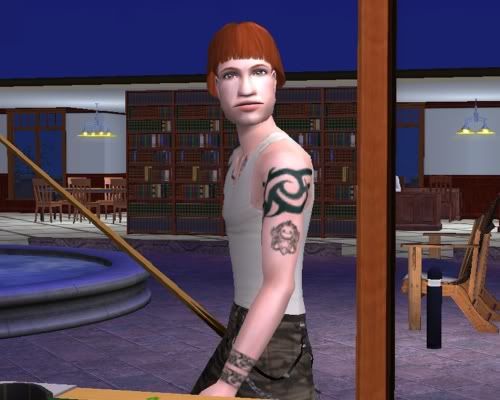 Look! The Hubbub Revolutionists still have a solid fan base!

Fan: Jessie is awesome! I've even got Beru's name tattooed on my...
Me: Hey, where did Shane go? *runs off*

Shane went to class, but as soon as he came back to the Quad, he did this:

[MP3 Spam]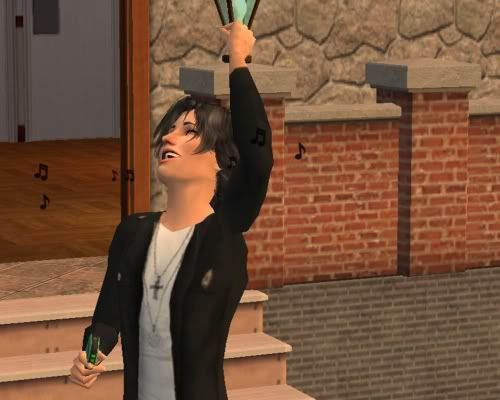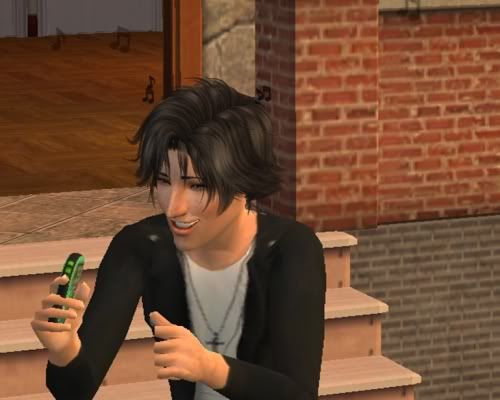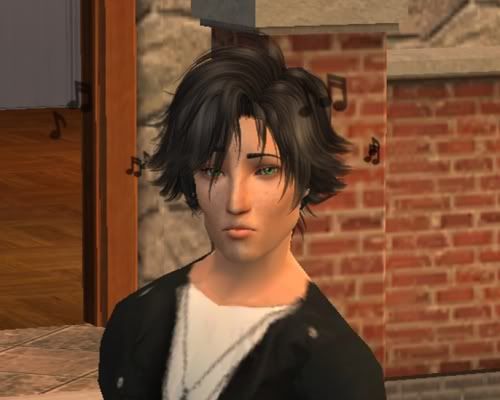 [/MP3 Spam]

Shane's a big fan of Miles Davis, for serious.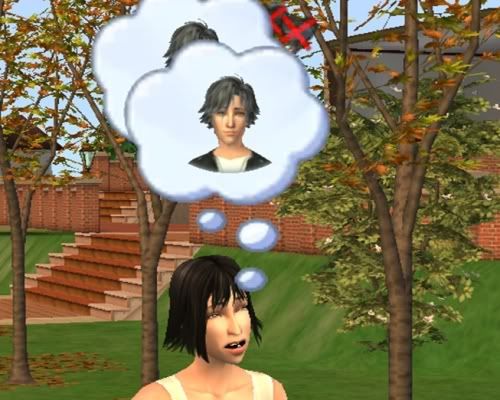 Dormie: Shane! GROSS! *throws up a little in her mouth*

Oh yeah? Well, who asked you anyway?




Shane invited Opal over, and she asked if she could bring a friend. I honestly don't remember Beru hanging out with her.

Beru: Actually, Jessie and I are getting back to our roots and doing some free campus concerts. I just wanted to see my grandbabies while I was in the area.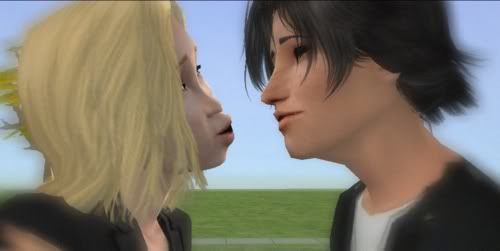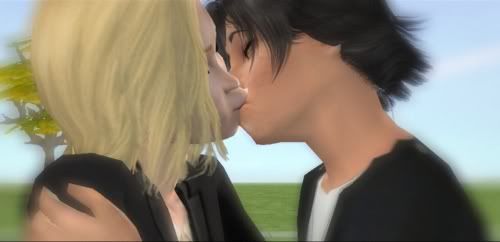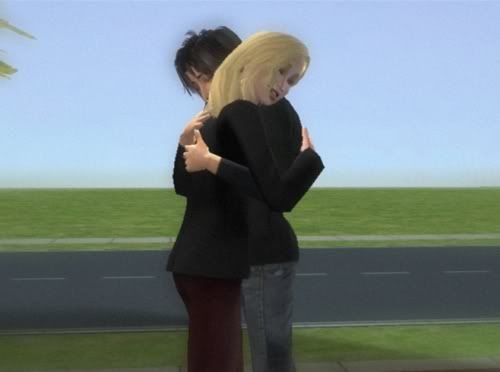 Awww, they're so cute.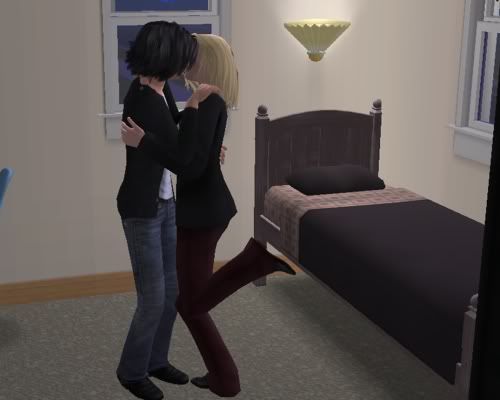 Opal: My boyfriend's so dreamy.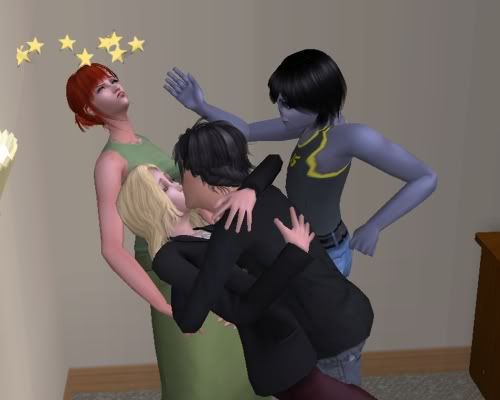 Unfortunately, his siblings are not so dreamy.




Shane: Hey, Agnes, can't you and Carpenter get along?
Agnes: But he started it!
Shane: And as your big brother, I'm stopping it!
Opal: *is Shane's best friend*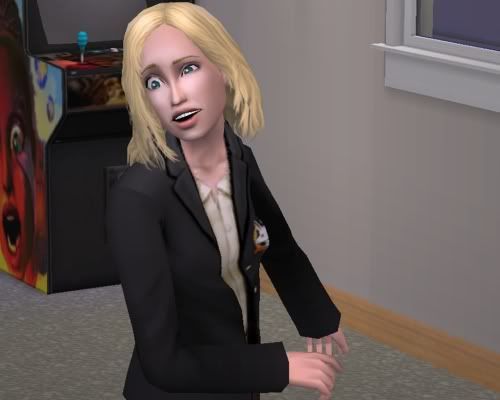 Opal: Ooof!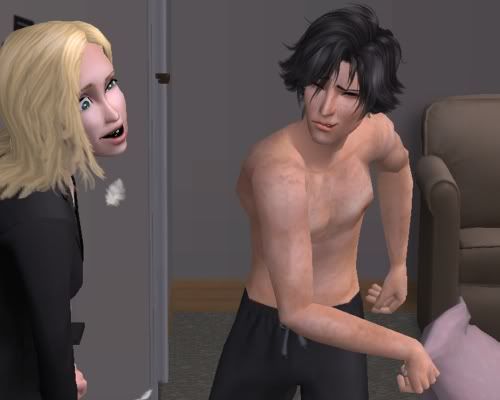 There's no better way to express your love than to smack your signifigant other in the face with a pillow.

Shane: It's better than hitting people in the nose with footballs! (Somehow, he knew about that even when great grandma Jane and great grandpa Juan stopped doing that before Shane was born.)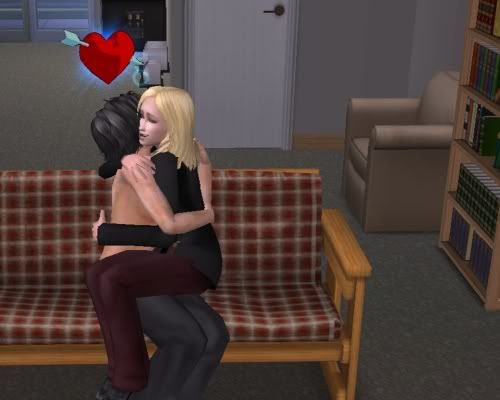 Shane started out this date fully clothed, but then he went to bed in the middle of it. We pushed him out of his room and back to romance his sweetie. Going shirtless moved them to a Dream Date.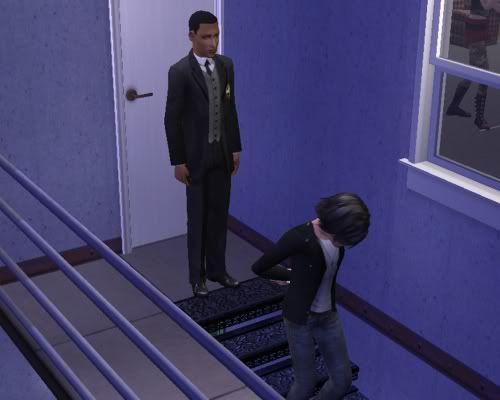 And as soon as their date was over, another Secret Society member up and kidnapped Shane.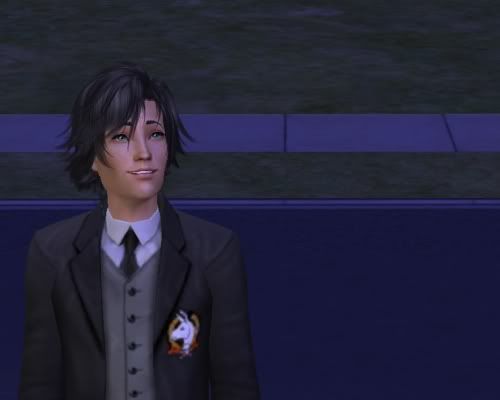 Shane: I make this blazer look good.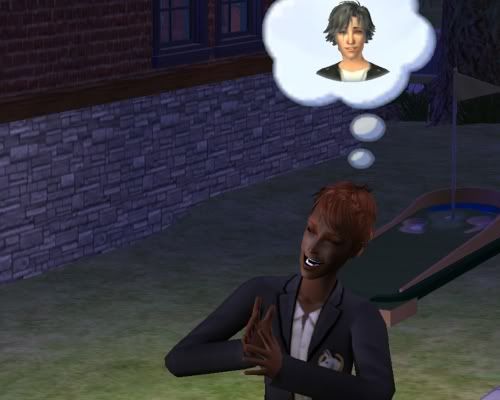 SS Member: Muahahaha! What shall we make the newbie do?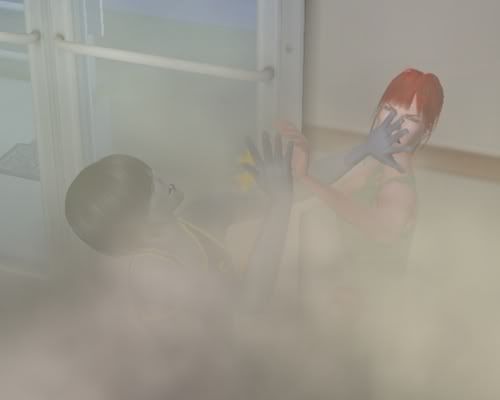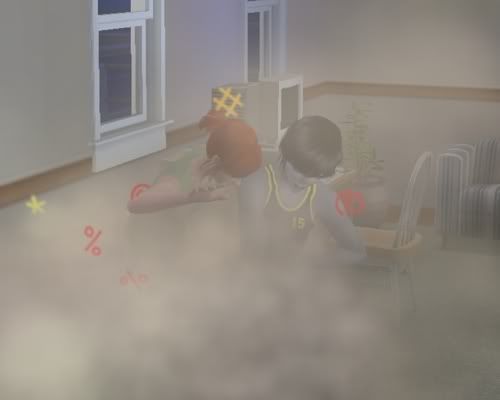 While the big brother is away, the younger siblings will attack each other.

Agnes: Oww, my knee!

Woah, for seven nice points, Carpenter did a good job of throwing his sister into furniture.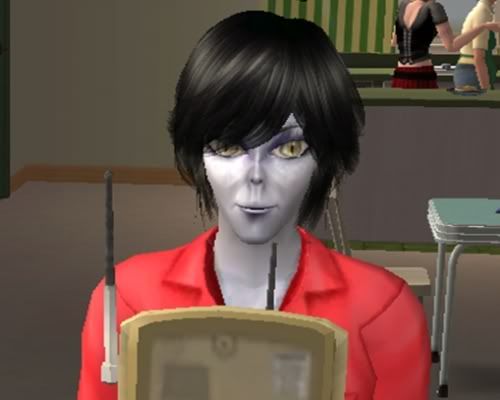 Which is why we moved both of them onto the Fast Track College Adjuster graduation plan (TM).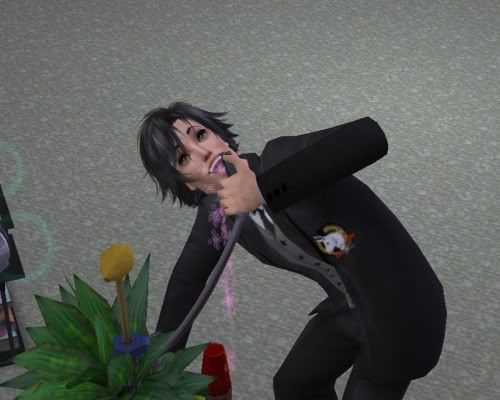 And now that his pugilistic siblings are out of the picture... PARTAY!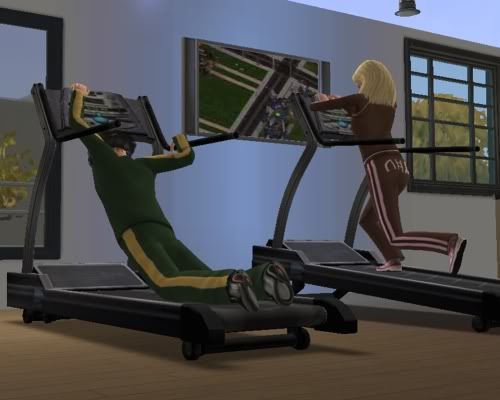 Afterwards, he and Opal headed to the gym to work off the excess calories from the booze binge. Unfortunately, it seems as if they're still under the influence and can't keep upright on the treadmills.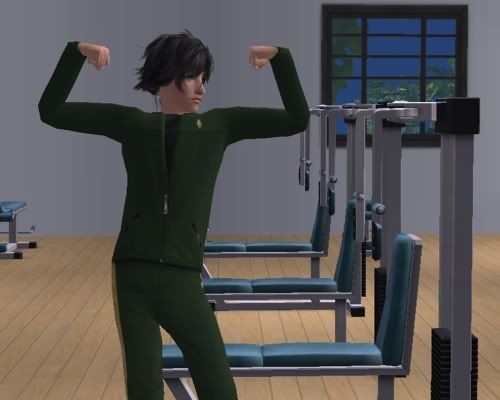 So we moved Shane to the weight bench.




Shane: Hey, no pictures unless I see your tickets.
Me: Tickets?
Shane: Tickets to the gun show! *flexes*

After a productive, if not boring, college education, it's time for Shane to graduate.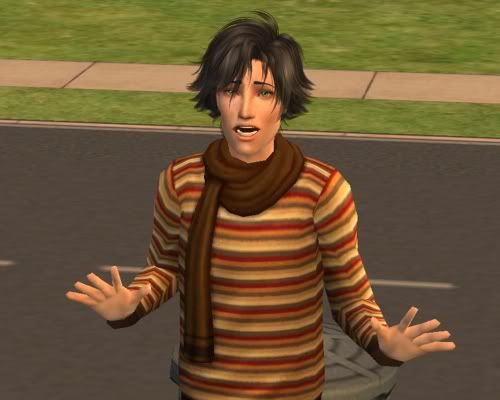 Shane: Woah woah woah! What's this funny feeling?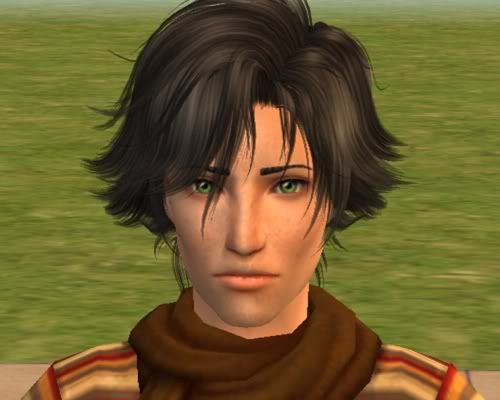 And we meet Adult!Shane, who grew up in the same sweater and looks pretty much the same except for a smidge bit older.

Shane: The Novels have good genes.

You're telling me! You inherited Author's nose!

Next: Proposals, weddings, babies, house renovations, oh my!

Previous Chapters:
1.0 | 1.1 | 1.2 | 1.3
2.0 | 2.1 | 2.2 | 2.3 | 2.4 | Spare Update
3.0 | 3.1 | 3.2 | 3.3 | Spare Update
4.0 | 4.1 | 4.2 | 4.3

Novel Family Tree