50 pictures under cut.



When we last left off, Shane was crowned heir, married his college sweetie, and was immediately greeted by the ghost of Author. (and complimented for wearing the same clothes as our founder) He and Opal had a set of twins; a girl named Meredith and a boy named Rhys. Both kidlets were adorable and I just realized that no matter who I pick, we're finally going to have a red-headed heir in this legacy.

And we start this update with a visit from Death.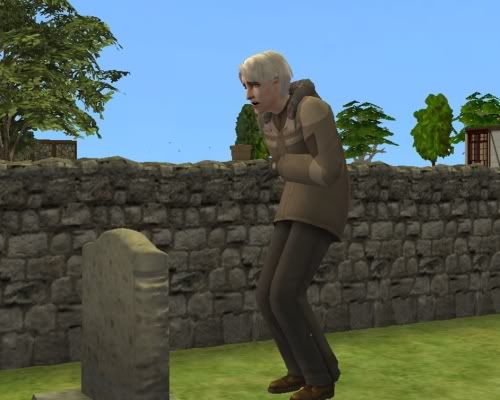 No, not Smaug! I had left him alone for the better part of the day to concentrate on playing with the kids, and I was wondering why Maxx had bolted out from the living room to make a beeline for the back yard. At first I thought this was just Smaug's regular mourning over Demi and I didn't pay much attention to him.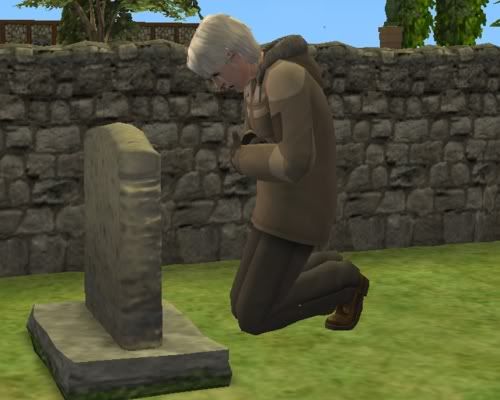 Until this. Noooo, not my favorite from Gen 3! *cries*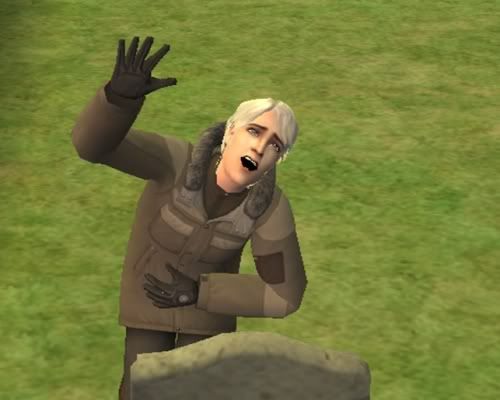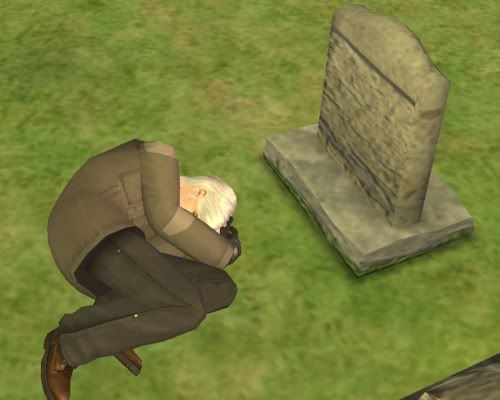 And yes, he starved himself to death mourning over his wife. Why didn't I check up on him sooner?!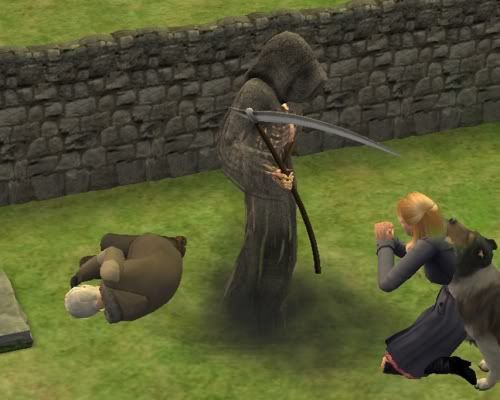 Oooh, go Opal! I knew I liked you for a reason!

Opal: No, I overheard you telling Chiyo that Shane could have done so much better. *sneers*
Me: Nevermind that! Go save Smaug!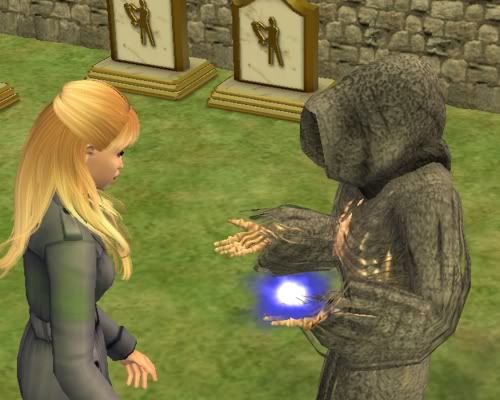 Death: Aww, crap, not another Novel. Come on, let's get this over with. *hides soul*
Opal: Um, is it in this hand?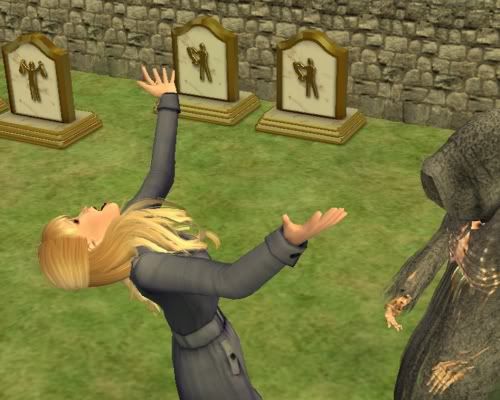 Death: No! Bwahahahaha!
Opal: Whyyyyyy?!
Me: Dammit!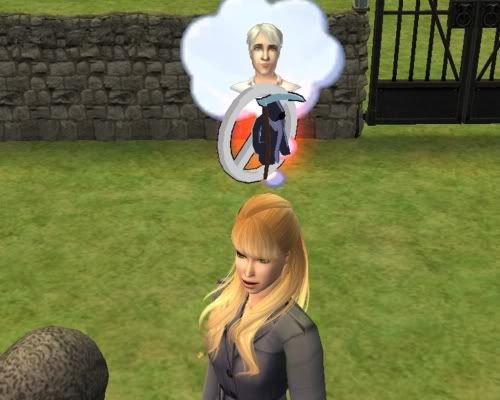 Death: Ha, this one's not like that Author at all!

Damn you Opal, I knew Shane could have done better in picking out a wife. *sulks*

Opal: Hey, I'm already feeling bad enough as it is.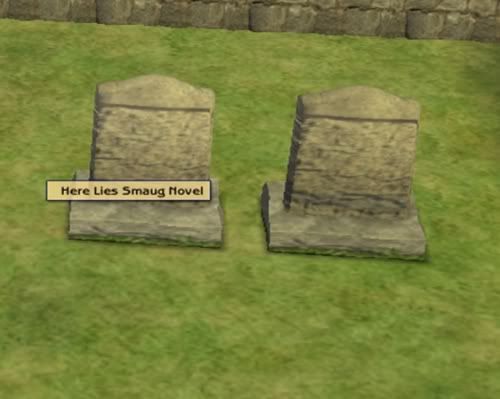 Oh Smaug. At least now you'll always be by Demi. *sniffle*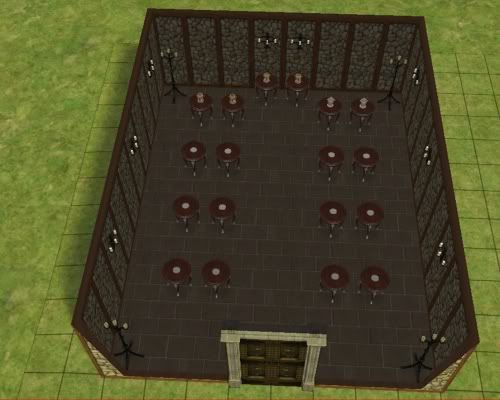 I got tired of everyone playing catch in the graveyard, so I built the Novel Crypt, with room for future generations.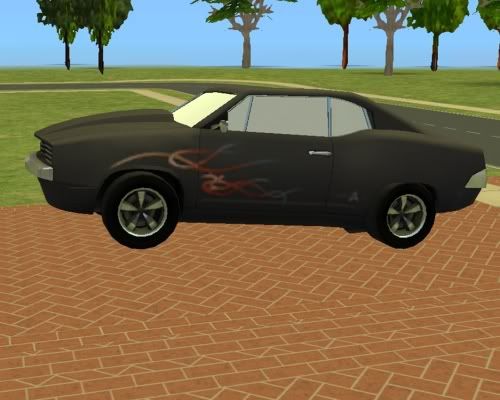 When the Evilmobile's a rockin', don't come a knockin'.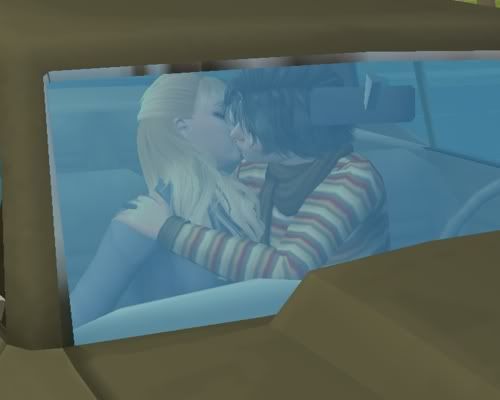 At least Shane's not upset that his wife failed to save his great-uncle from Death. And to give her credit, no one else was around that had a higher relationship with Smaug. But still! I miss Smaug!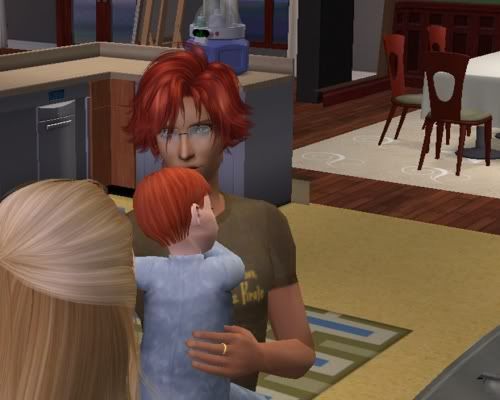 One of Chiyo's turn-ons is glasses, so now that Damian has a slightly older look, the two-bolter couple has turned into three-bolters. Also, time for the twins to grow up.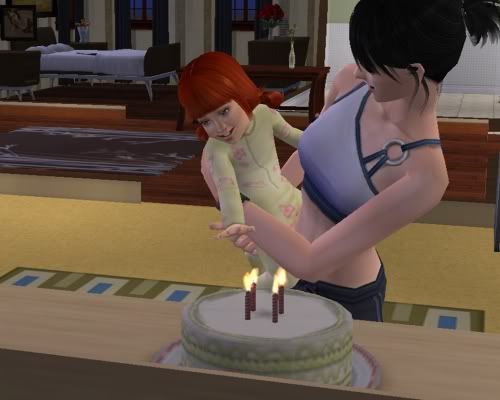 Chiyo: Happy birthday, sweetie!
Meredith: FIRE!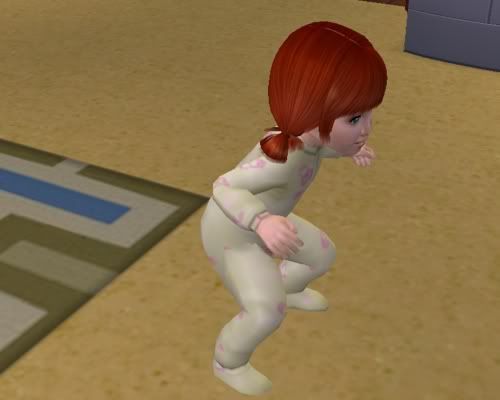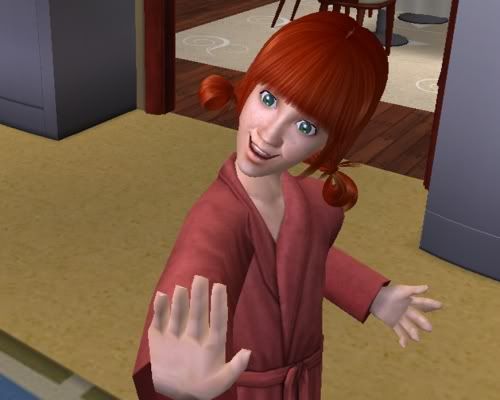 Meredith: Holy crap, look at my hands!

And Rhys.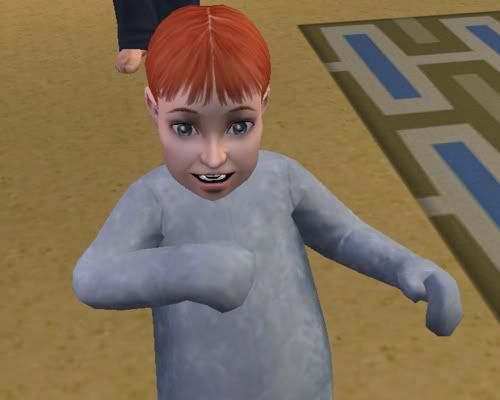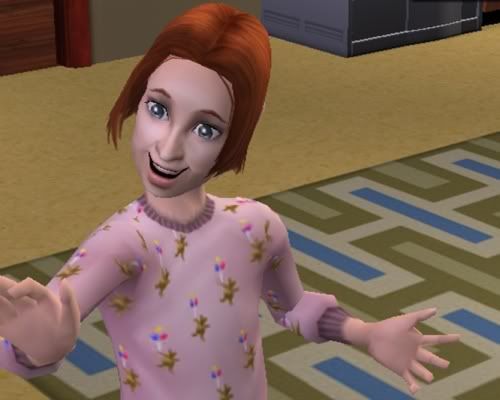 Rhys definitely inherited his mother's cheeks.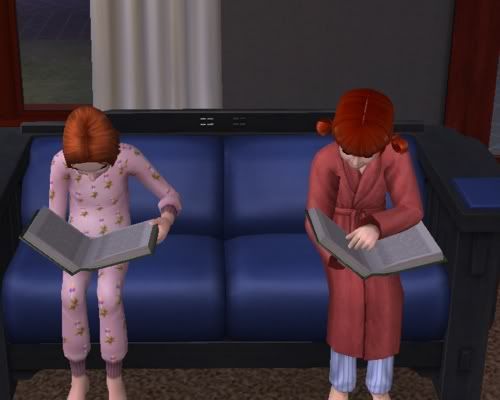 And the first thing that these two want to do? Study. Rhys had a want to learn Lifelong Happiness while Meredith had a want to learn Fire Safety. Why do I have a feeling that Meredith is going to wind up being a pyromaniac?

Meredith: But at least I'll know how to be safe about it!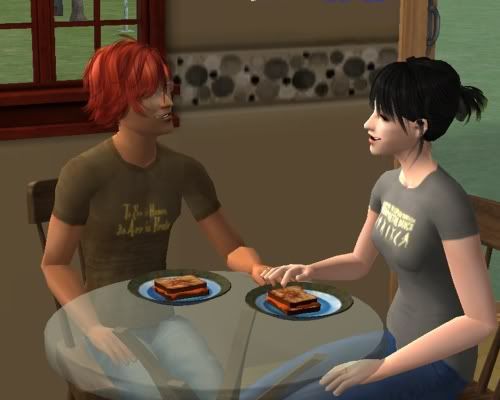 Now that the kids are old enough to go to school, Chiyo and Damian have free time to spend together again.

This is what Damian does with his: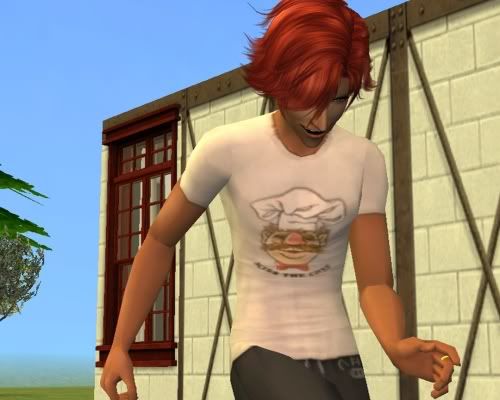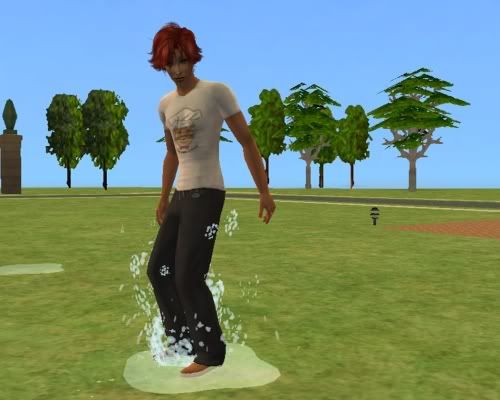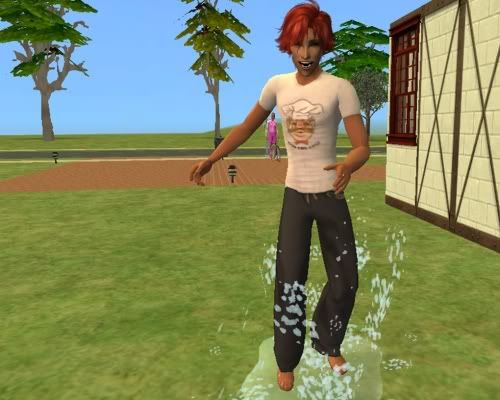 You stomp them puddles, Damian! You stomp them good!

And this is what Chiyo does with hers:




(I've never had anyone in this legacy hunt for butterflies on their own before!)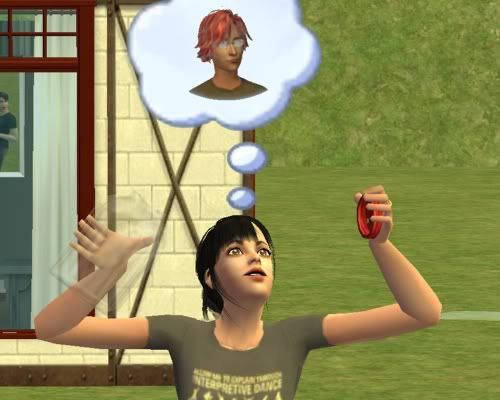 Chiyo: Imma gonna catch my husband and put him in a jar!
Me: Oookay. Why don't we just go back to trying to catch butterflies instead?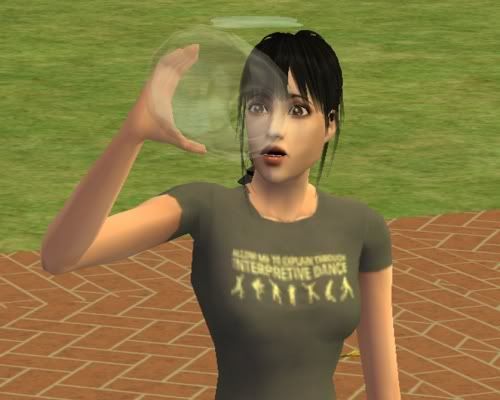 Chiyo: Well, okay. But only because I don't think Damian will fit in this jar.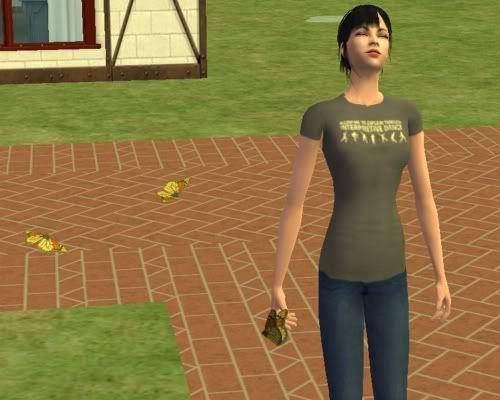 I just liked that shot.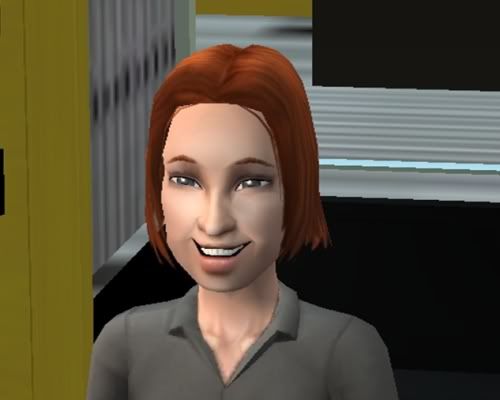 Why are you so happy, Rhys?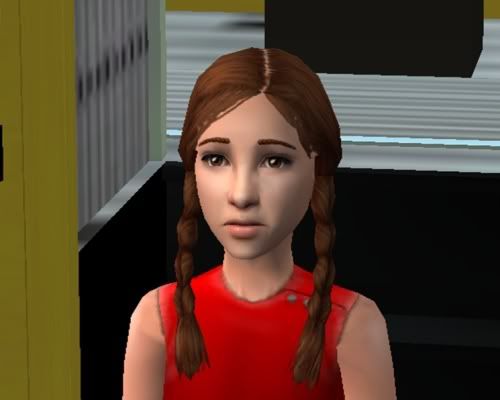 Rhys: Because Meredith brought a friend home from school today, Narrator Lady!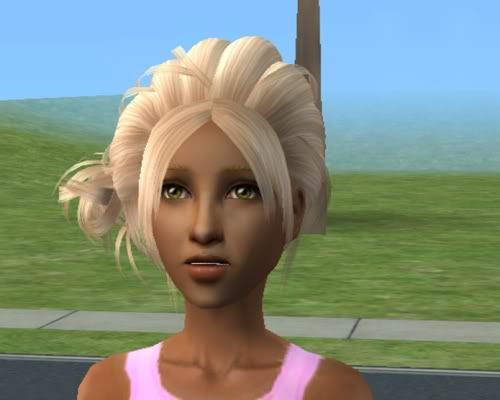 Rhys: And so did I!

Aww, both of them are adorable! Yeah, Rhys doesn't know it, but I'm aging both of these girls up with him to see which one he'd like for a girlfriend later on. Even if he doesn't get to be heir, then at least he'll have someone, and if he does become heir, then we automatically have a spouse! It's a win/win situation!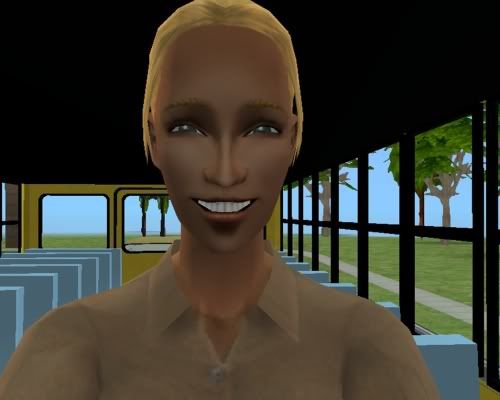 Me: And why are you so happy, bus driver lady?
Bus Driver: If I hear "The Wheels on the Bus" one more time, I'm going to scream. Don't snap, don't snap...go to your happy place...
Me: Aaaand let's go back and check on the kids, why don't we? *backs away slowly*





Girl Meredith Brought Home: And I heard that if you join up with this family, you'll get lots of money!

Girl Rhys Brought Home: Oooh! I like money! *plus plus*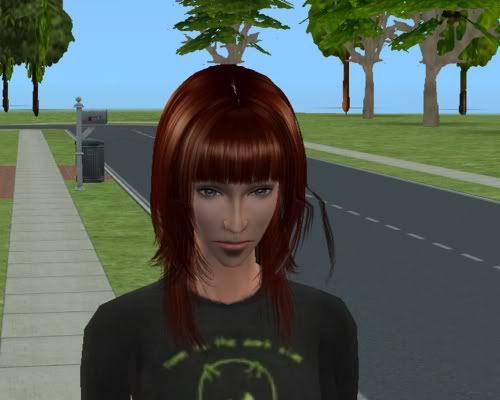 Hey, it's Tin's wife Crystal! Hiya, honey!

Crystal: My daughter Pumpkin totally should have been heir. *mutters*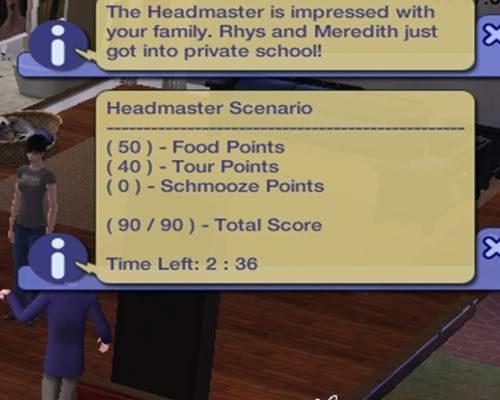 Shane had this in his want slots for a while, so like always, what Shane wants, Shane gets.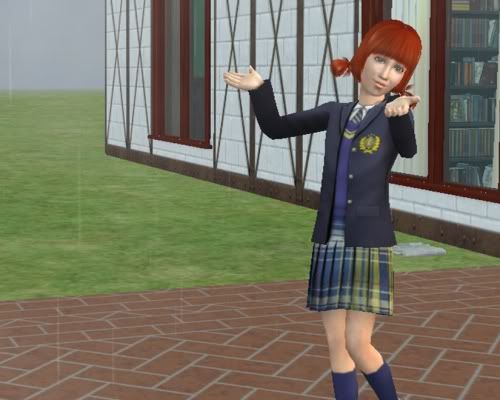 Meredith: It's raining on our first day at our new shcool. This can't be good.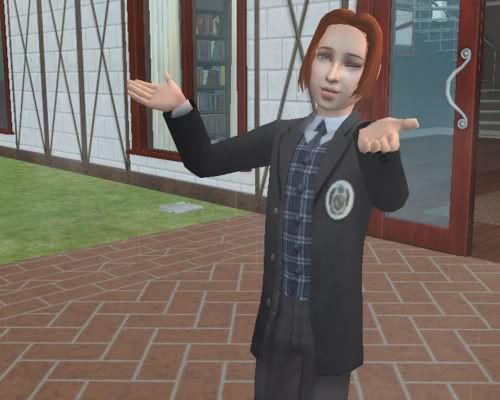 Rhys: But the cute girls we met the other day won't be at this school! Why don't you like me, Narrator Lady?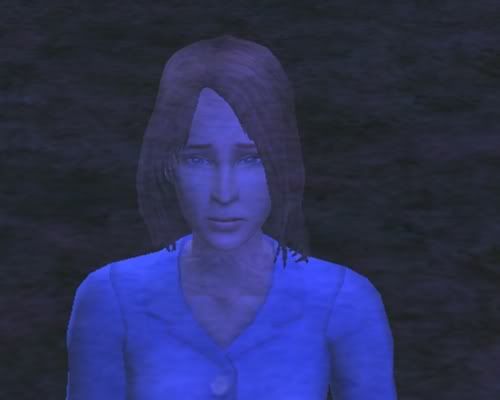 DEMI! Now that your husband has joined the non-living, you finally show up.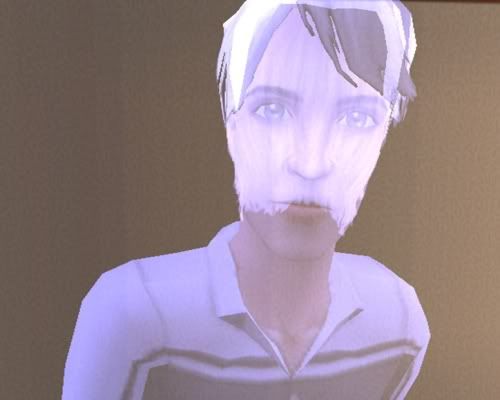 SMAUG! Oh, I get it; you were just waiting for him to join you.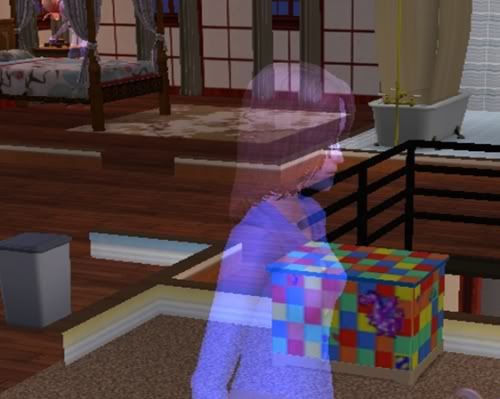 Forever the neat sim, Smaug makes up Chiyo and Damian's bed while he haunts their bedroom. Demi is drawn more to the playroom, where she possesses the xylophone for the better part of the night.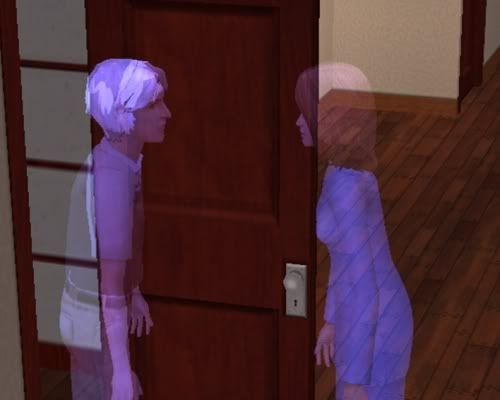 *melts in a puddle* I'm so glad that they're finally back together. At least now Smaug doesn't look so sad all the time.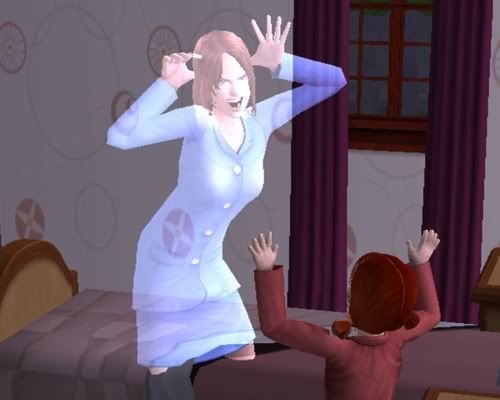 Demi: EAT YOUR LOBSTER!
Meredith: But I'm allergic to shellfish!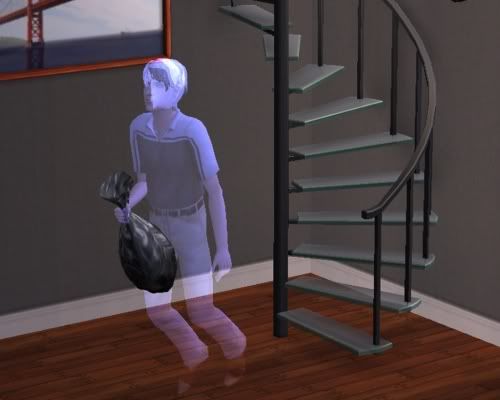 Oh Smaug. *snuggles* I've never had a ghost take out the trash before! Yay for neat sims!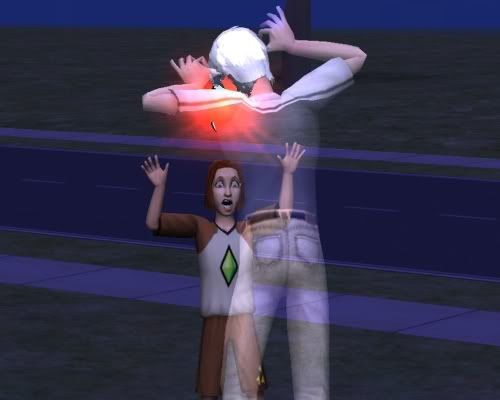 Though it doesn't stop him from scaring the crap out of his great-great nephew. Is it wong for me to really, really enjoy the "ZOMG GHOSTS" faces that kids make when they get scared?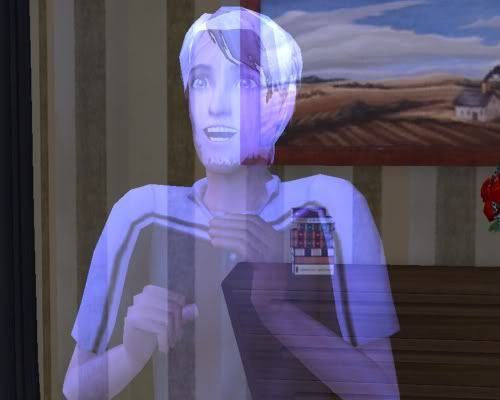 Smaug: Yay!
Me: What?




Smaug: I just love this picture!
Me: Honey, can you appreciate fine art without phasing through your great-nephew's wife's legs? I'm sure that's not good for her circulation.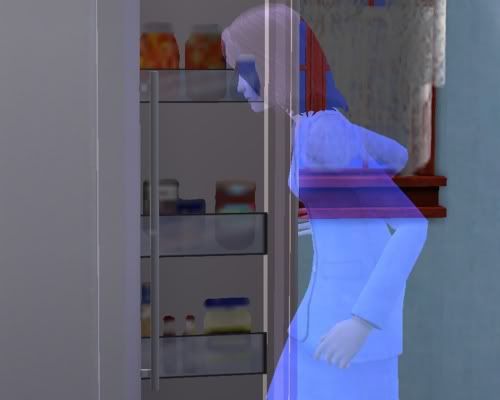 Demi: Hey, there's leftover lobster in here! Mmm...

Forget it; you should have eaten the damn lobster when you had a chance.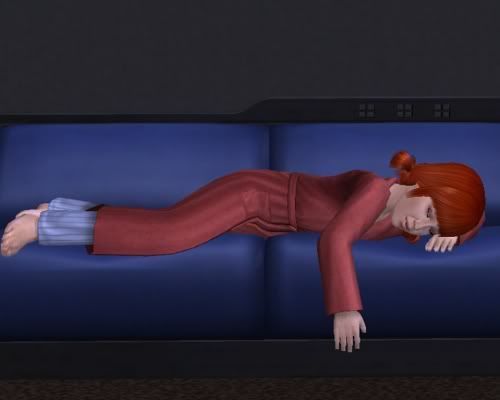 Poor Meredith. Between Demi ordering her to eat lobster and Juan showing up to scare his great-great granddaughter, she just couldn't get any sleep in her own room.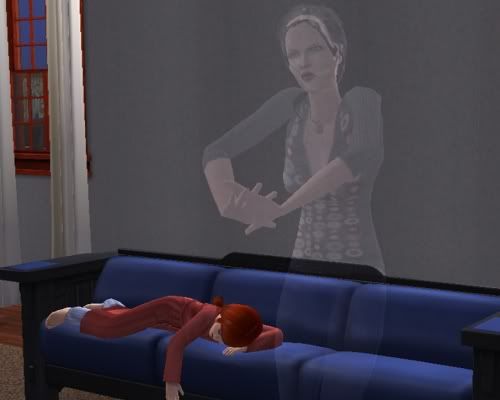 Jane, don't you even think about waking her up. She just went to sleep!




What did I tell you last update? There will be no scenes from Paranormal Activity in this legacy! Stop staring at your husband and go back to sleep!

And dammit, Juan! I just replaced that lamp!

Juan: *evil laugh*

Next: more kids! Teens that I'll actually play through the majority of their teenhood instead of shipping them off to college right away! More ghostly encounters!


Previous Chapters:
1.0 | 1.1 | 1.2 | 1.3
2.0 | 2.1 | 2.2 | 2.3 | 2.4 | Spare Update
3.0 | 3.1 | 3.2 | 3.3 | Spare Update
4.0 | 4.1 | 4.2 | 4.3
5.0 | 5.1

Novel Family Tree