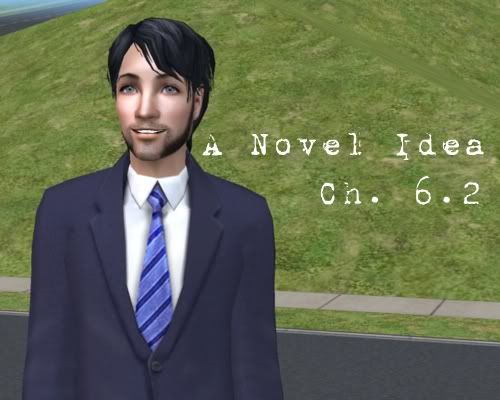 Last update, babies were born, ghosts were relocated, toddlers grew up, Death made an appearance, and my self!sim shows everyone that yes, we have been glued to the living room couch playing video games since January.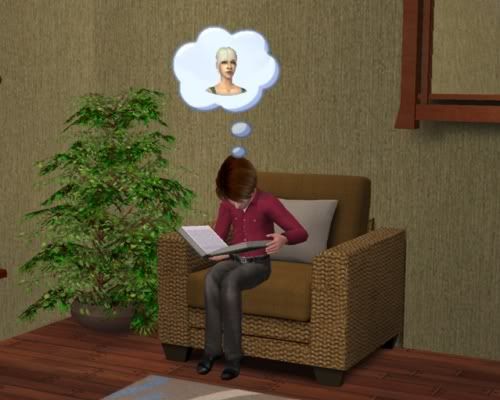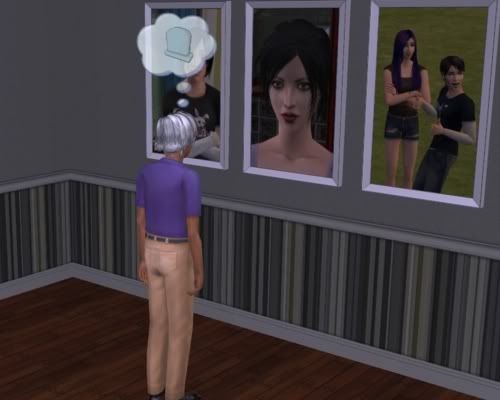 Chiyo's death is still on everyone's mind. Damian pretty much wanders the house and stares at her heir portrait all hours of the night.

Damian: I miss her. *sigh*

Hon, that's Jane.

Damian: Oh. *shuffles on over a few portraits*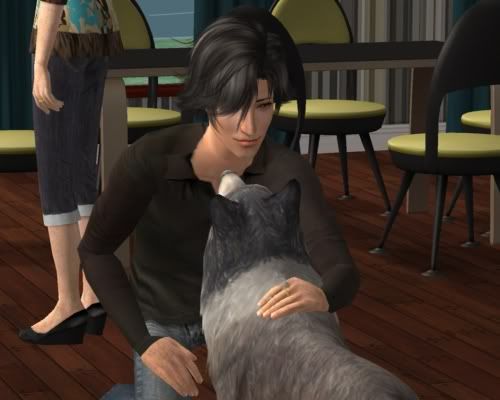 Another shot of a boy and his dog, just because they're adorable. Maxx has a cute tail wag whenever the two of them interact.

Shane: Just you wait, once I get back from work tonight, we're gonna go on a walk!

Maxx: Ohboyohboyohboy! *wags tail*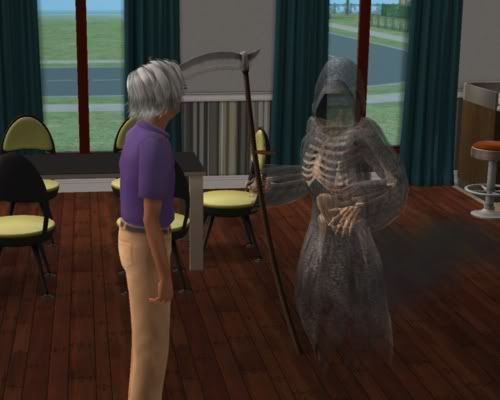 I was trying to skill up Corbin in another room, so I wasn't paying any attention at all until I saw something wander around. No, we just lost Chiyo! We can't lose Damian too!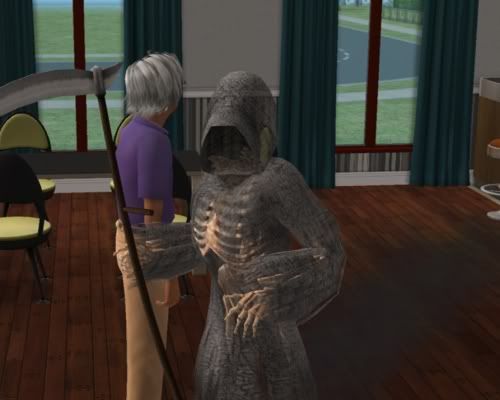 I said, we can't...wait, where are you going?




Aww, crap. Shane's not going to be happy once he gets home.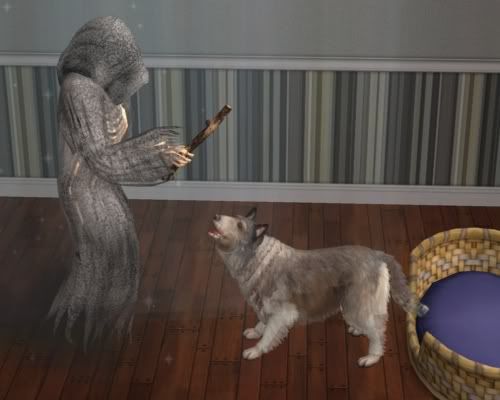 Death: I might as well move in here, what with all the visits I make.

Maxx: Throw the stick!

Goodbye, Maxx. You were a good dog, even if you did like to get smelly and sleep on your owner's bed from time to time.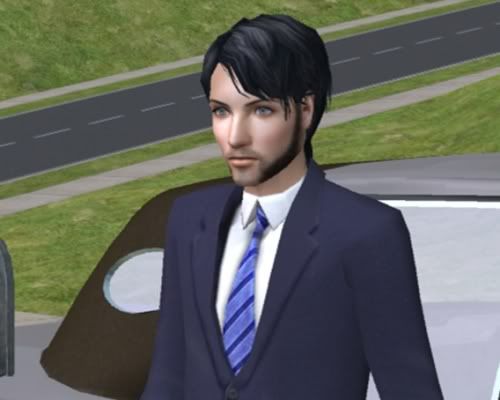 Jamie!Muse, what are you doing coming home with Opal? I don't remember giving you a job.

Jamie!Muse: Well, someone has to support your self!sim's gaming habit. We can't live off ramen noodles and cat food forever, you know.

You just got bored watching her play Dragon Age again, didn't you?

Jamie!Muse: If I have to hear just how much she loves Alistair or Nathaniel one more time, I'm going to scream.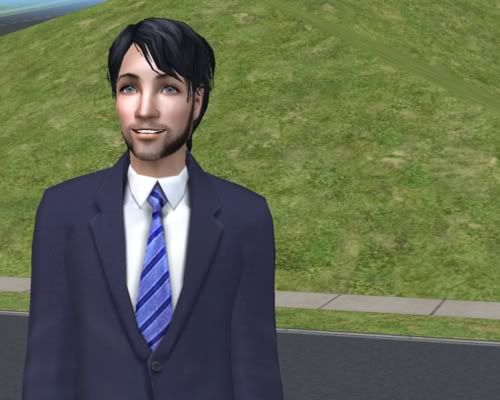 He cleans up nice, even though he's on the verge of a breakdown due to lack of attention.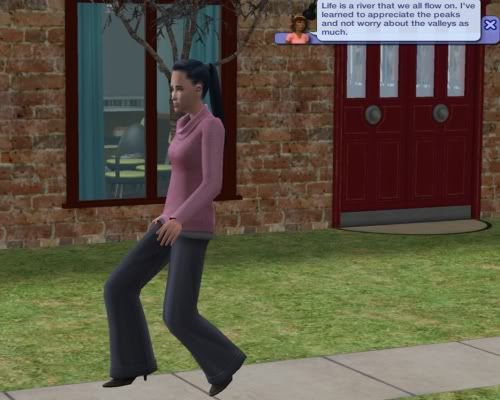 Apparently, this walk-by thinks that sneaking past the neighborhood Legacy house will keep her out of it. I still see you!

Random Townie: Crap! *runs*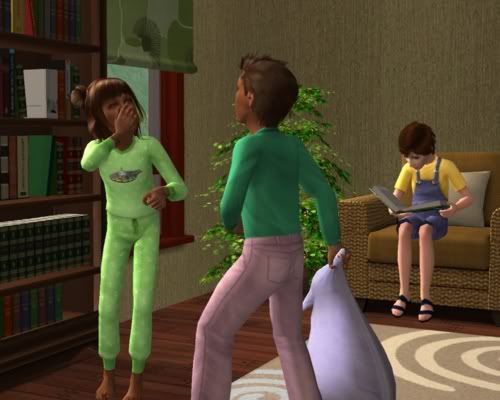 What did I say about Jack being the bad apple of the generation?

Sam: Ow, my nose!
Jack: *cackles*
Sam: I'm telling Mom!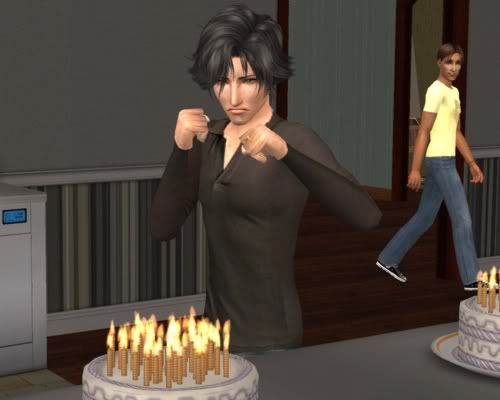 Shane: Great, first I lose on a chance card at work, I forgot my lunch at home, my dog died when I wasn't around to say goodbye, and now I have to grow up into an elder. Best. Day. Ever.

Poor Shane. I have a feeling that he's not going to grow old gracefully.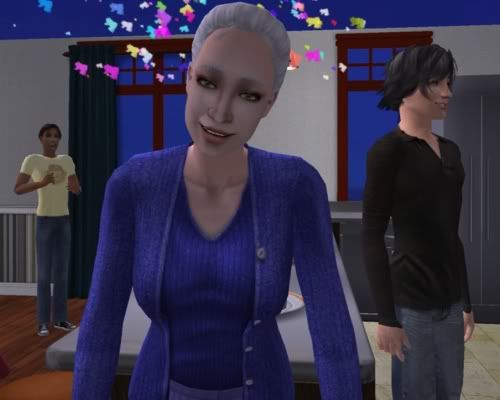 But at least Opal didn't complain.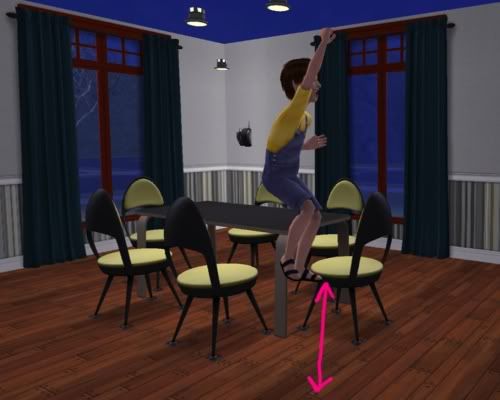 And check out the air that Ralph got. Meredith needs to put that kid in basketball camp or something.

Ralph: GO GRANDMA! WOOO!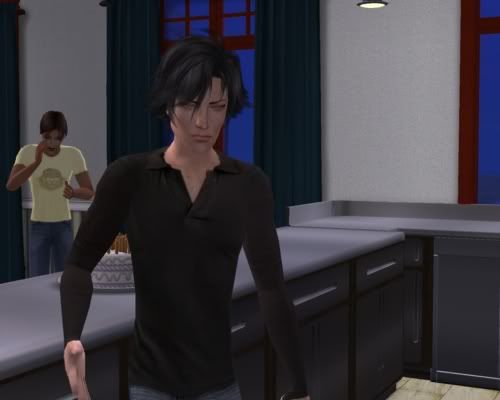 Shane: I may get old, but I refuse to act my age.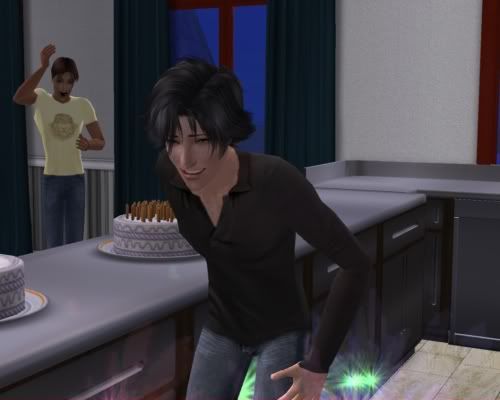 Shane: Damn, there went my back.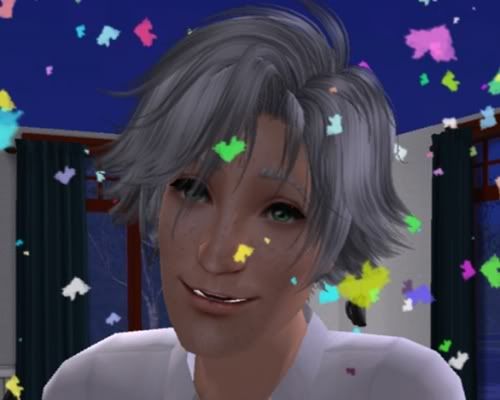 Shane: Aaaaaand I look just like my dad. Fantastic.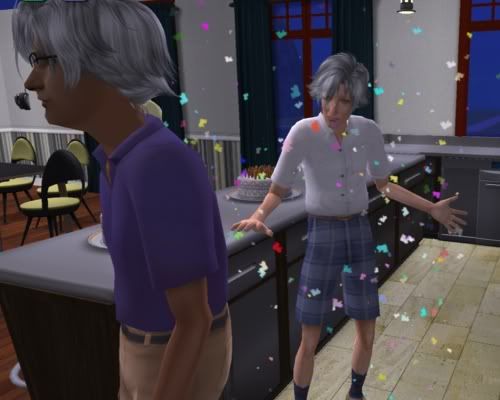 Damian: ♫ And as he hung up the phone it occured to me
he'd grown up just like me,
my boy was just like me.♫

Now that he doesn't have anyone to sing Jonathan Coulton songs to, Damian channels his inner Cat Stevens.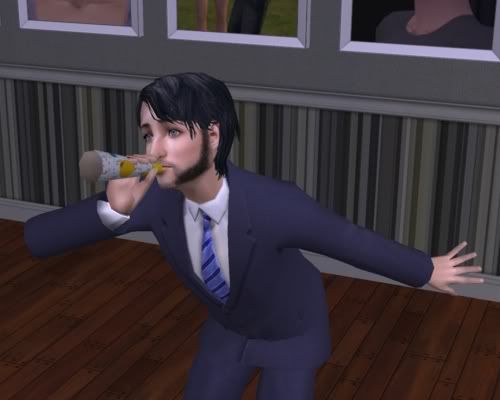 A little late to the party, but the sentiment is appreciated, sweetie.

Jamie!Muse: Well, if the party's over, then I'm heading back home. Remember: stay away from Dragon Age!

But...

Jamie!Muse: NO BUTS! *eye twitches*

At least he didn't say anything about me dusting off a barely played Lost Odyssey.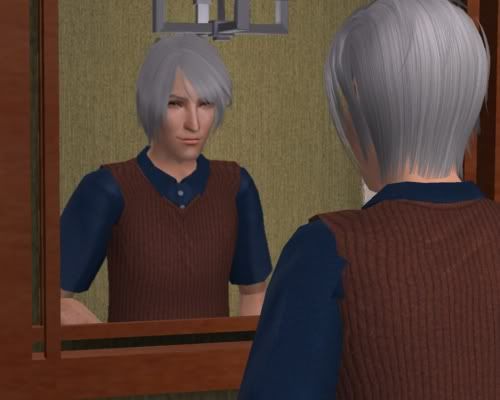 After the guests left, Shane hopped into the Evilmobile and headed into town for some new clothes and a haircut to distinguish himself from his dad.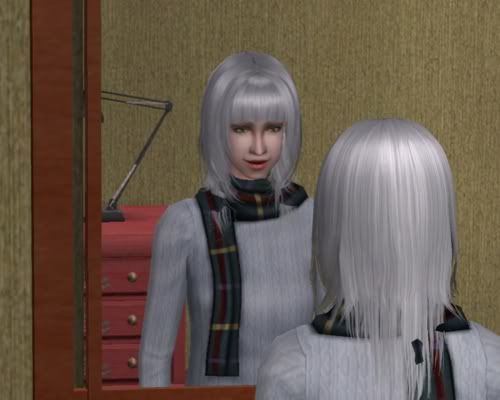 Opal got a new look as well. For some odd reason, Opal refused to get out of her outerwear, even though she was back inside.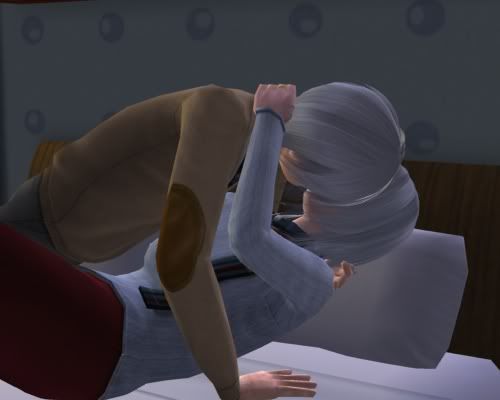 No matter how long they've been married, they still act like newlyweds.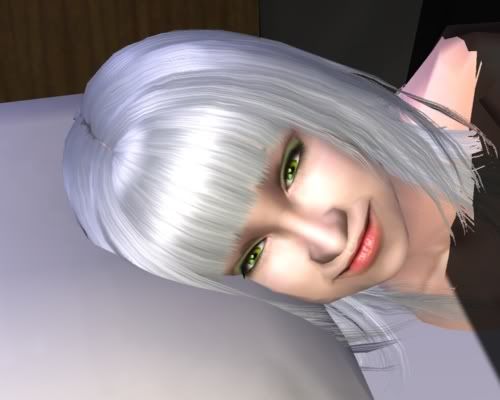 Opal: He's still got it.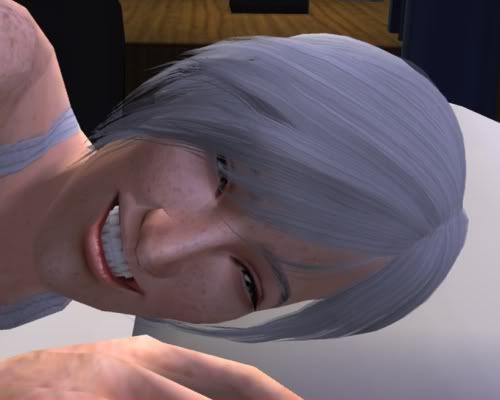 Shane: You bet I do!

That grin is slightly creepy, IMO.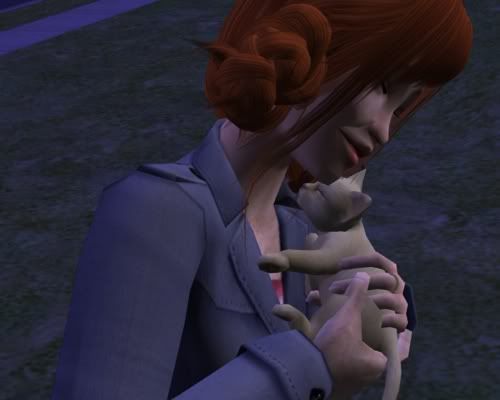 With all the recent death in the household, Meredith thought it would be good for the kids to adopt a cat. Meet the newest member of the family: Picky-Picky Novel.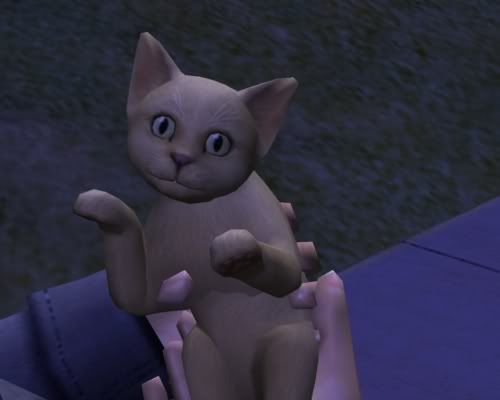 Picky-Picky: Hello.

The new cat's name is also a hint as to what book series the next generation is going to be named after.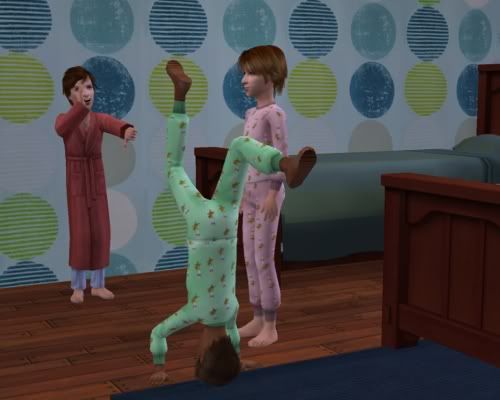 And do the kids run out to greet their new pet? No. Ralph and Eric let Jack know just what they think of their brother's acrobatic skills while Sam...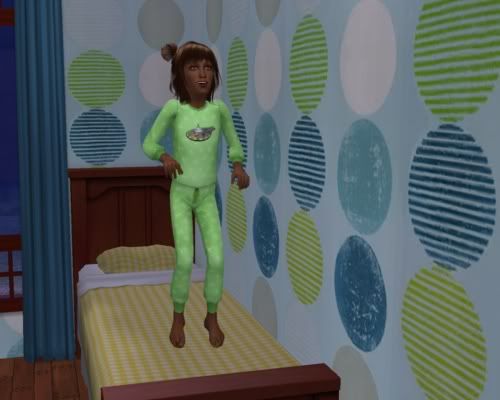 Sam, if I've told you once, I've told you a hundred times, STOP JUMPING ON THE BED! Are you trying to get taken away by the social worker or something?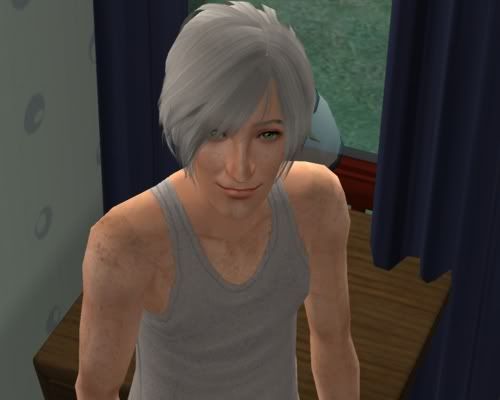 Random shot of Shane. He might not like getting old, but he's still a cutie. ♥ Out of all the generations, I still think he resembles Author the most.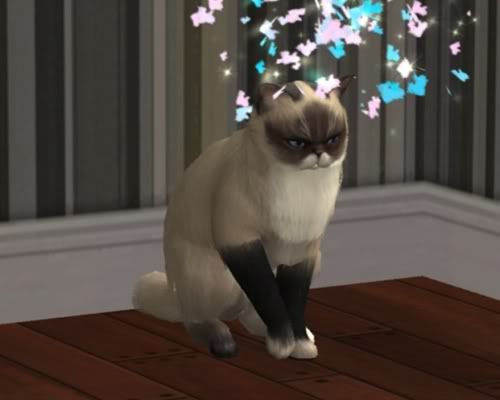 Picky-Picky grows up. I want a refund; we were supposed to have an adorable kitten to play with for a few days, not just a ball of fluff that exploded into an adult cat the very next morning.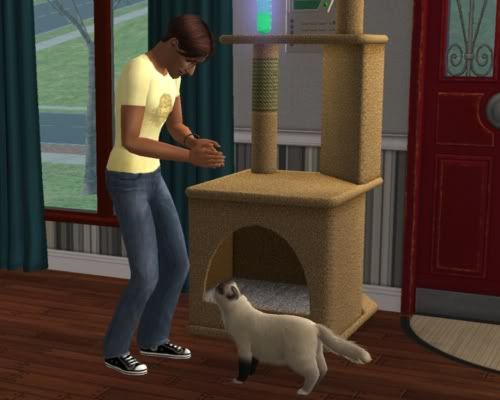 It doesn't stop Corbin from getting her training started ASAP, though.

Corbin: Cat, you're going to be a star!

(on a side note, I love the "learn to speak" command. Cats are entertaining to listen to while they're learning it.)




Meanwhile, it's Damian vs the school bus. I have a feeling that it's an unfair fight.

Damian: They'll stop before I move, I know it.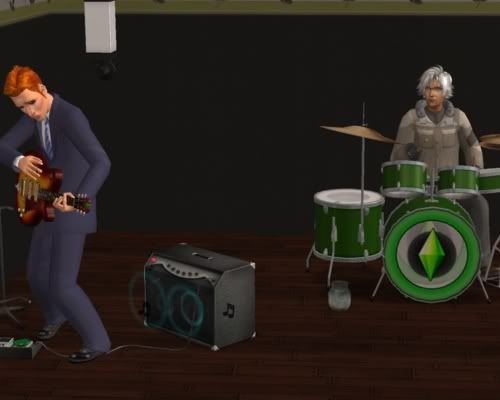 Another co-worker of Opal's, who happens to be named Damien, dragged our Damian out of the street and into the house. He was sucessful in distracting Damian from his getting-flattened-like-a-pancake death wish by striking up an impromptu jam session in the music room.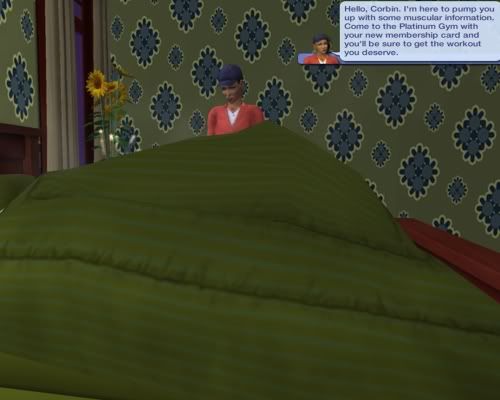 *snicker* I had no idea that woo-hoo would lead to a secret membership for the fitness club. It puts a whole new meaning to getting physical, no?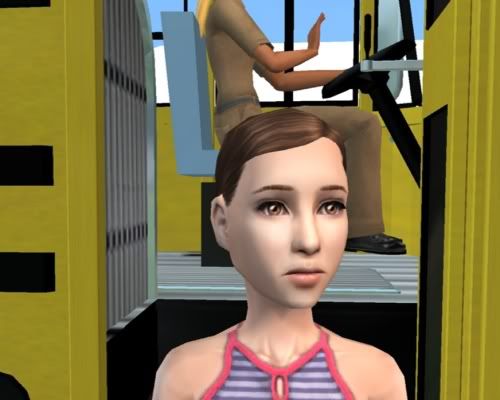 Meanwhile, the bus finally unloaded all the kids and this little girl came home with Eric. It's the second time she's done it, so we might have to grow her up when the kiddos become teenagers.

Also note that they have a new bus driver. Evil Minion quit once he heard that Corbin is quickly climbing the criminal ladder. The Novel Super Secret Evil Headquarters has never looked this spotless, or so I'm told. Evil Minion even bought a brand new espresso machine as a HQ-warming present.




Co-Worker Who Came Home With Meredith: WHY DOES THE CARPOOL HAVE TO BE SO LOUD?!

I dunno. Maybe you should ask Meredith to fire the helicopter and drive to work in a limo or something.

CWWCHWM: WHAT DID YOU SAY? I CAN'T HEAR A THING!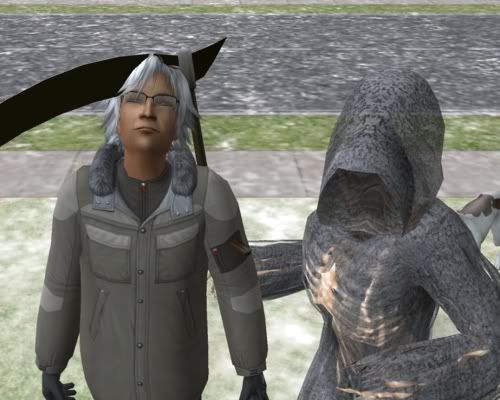 Somehow, I think Death is here for Damian this time. I can't put my finger on why. /sarcasm

Death: Aww, great. Now I have to collect souls and clean off my scythe. Fantastic. *long suffering sigh*

Something tells me that Death doesn't get much satisfaction from his job.

Death: Actually, I never wanted this gig. I've always wanted to be a florist instead.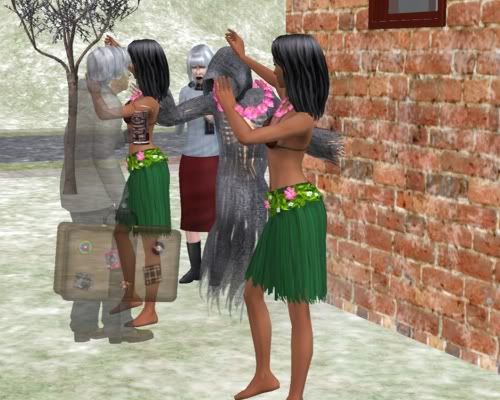 *sniff* Bye, Damian. Now who am I going to get to fill in the Grandpa Of Awesome shoes that he and Author left behind?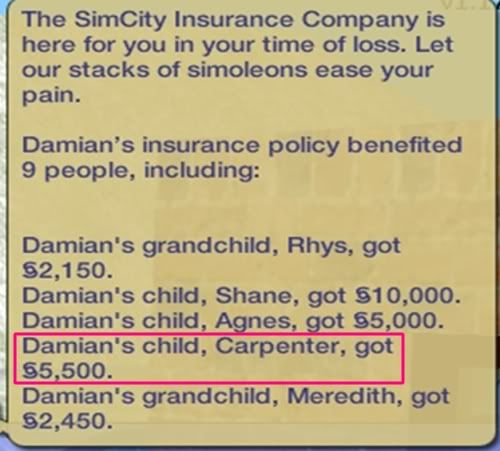 Proof that even though no one else liked him, Damian did love Carpenter in the end.

Next: Teenagers! I promise that next time I won't end an update with death!

Previous Chapters:
1.0 | 1.1 | 1.2 | 1.3
2.0 | 2.1 | 2.2 | 2.3 | 2.4 | Spare Update
3.0 | 3.1 | 3.2 | 3.3 | Spare Update
4.0 | 4.1 | 4.2 | 4.3
5.0 | 5.1 | 5.2 | 5.3
6.0 | 6.1

Novel Family Tree